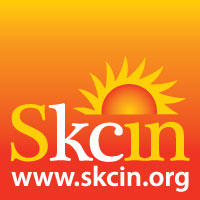 Sun Safe Schools
New Website Launching Soon
If you are looking for all the FREE resources, expert guidance and support needed to educate
pupils on the importance of sun safety under the new PHSE curriculum, you've come to the
right place! We have been successfully running the Sun Safe Schools national accreditation
programme for 7 years now and the new guidelines means are inundated with registrations.
We are currently updating our website to cope with the increase in demand. If you would like
to be notified when go live, please enter your email below and you'll be the first to know!
In the meantime why not leaf through some of our wonderful testimonials below to see what schools across the UK say about the Sun Safe Schools Accreditation Programme.
If you are a Local Authority, Teaching Alliance, PHSE Lead, MP, or Health and
Well-being Board interested in supporting the Sun Safe Schools programme
locally, regionally or nationally, please contact us via the email below.
marie.tudor@skcin.org